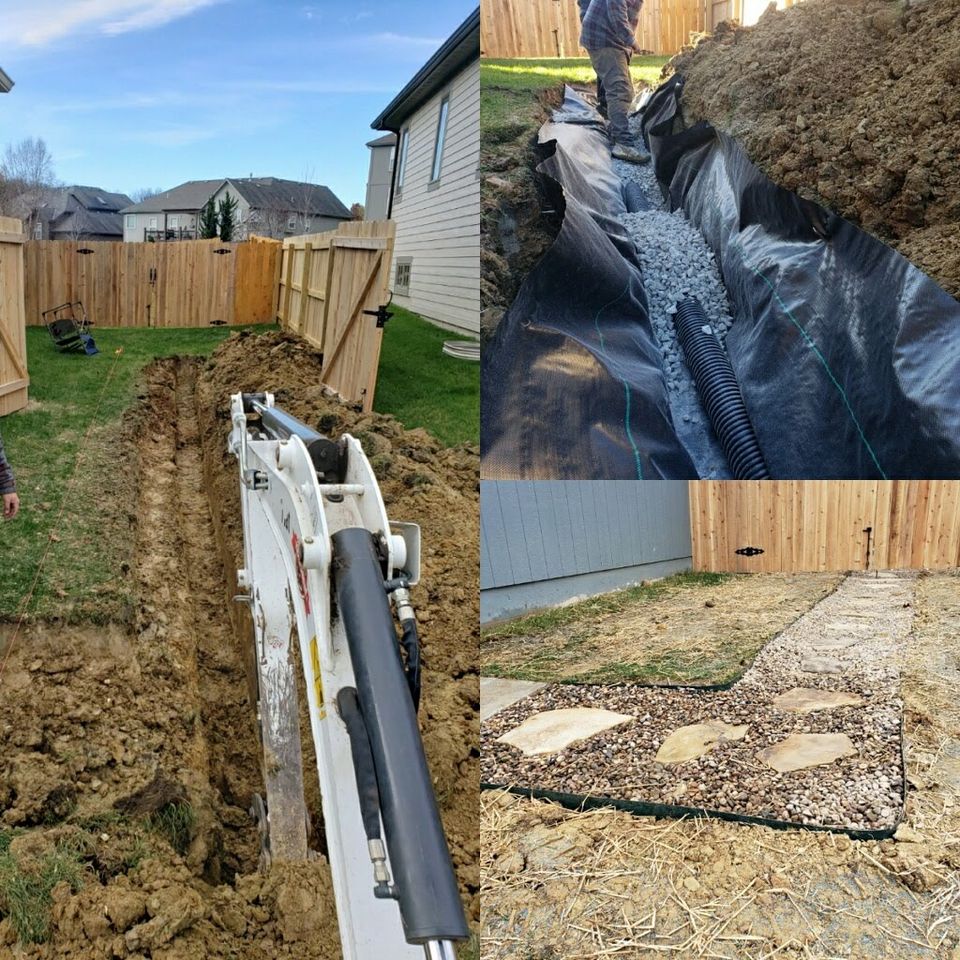 About LifeProof Foundation Systems

Home Renovations & Roofing Contractor in Kansas City, MO
LifeProof Foundation Systems has been serving customers in Kansas City, MO and surrounding areas for over 20 years. Whether you have a small leak or need major repairs, we are here to deliver the best service to you at the lowest rates possible. We take great pride in all the projects we take on, big or small. While the majority of companies in this industry are motivated mostly by profit, we are motivated by a genuine desire to build a community that people are happy to say they are from.

We provide foundation repair & waterproofing for customers in and near Kansas City. We are bonded, insured, and stand behind all our work with a one year warranty. All of our team have to pass a strict background test and skill assessment before they can work with us. You can rest assured that we are committed to taking great care of our customers and producing the best work possible.
Questions & Answers

Frequently Asked Questions

 
What are the common signs of foundation problems and the need for basement waterproofing?
Common signs of foundation problems include cracked walls, uneven floors, doors and windows that stick or don't close properly, and gaps between the foundation and the walls. Basement waterproofing issues often manifest as water seepage, mold and mildew, musty odors, peeling paint or efflorescence on walls, and standing water in the basement.
How much does foundation repair and basement waterproofing cost?
The cost of foundation repair and basement waterproofing can vary greatly depending on the extent of the damage and the methods used. Foundation repair can range from a few hundred dollars for minor crack repairs to tens of thousands for major structural issues. Basement waterproofing can cost between $500 for minor fixes to over $10,000 for a full interior and exterior waterproofing system. It is essential to get an accurate estimate from a professional to understand the costs involved.
How long does it take to repair a foundation and waterproof a basement?
The time required for foundation repair and basement waterproofing can vary based on the severity of the problem, the chosen repair methods, and the size of the property. Minor repairs may take only a few days, while more complex projects can take weeks or even months. Weather conditions can also impact the timeline of the project.
What are the different methods used for foundation repair and basement waterproofing?
There are several methods for foundation repair, including:

a) Concrete underpinning – strengthening the existing foundation by adding more concrete.
b) Steel piers – using steel piers to stabilize the foundation.
c) Helical piers – screw-like piers installed to lift and stabilize the foundation.
d) Slabjacking – pumping a cementitious mixture beneath the slab to lift and level it.

Basement waterproofing methods include:

a) Interior waterproofing – applying waterproof coatings or installing an interior drainage system.
b) Exterior waterproofing – applying a waterproof membrane on the exterior walls and installing a drainage system.
c) Sump pumps – installing a sump pump to collect and expel water from the basement.
How can I prevent future foundation problems and basement water issues?
Preventative measures for foundation problems include maintaining proper grading around the property, ensuring downspouts direct water away from the foundation, and addressing any plumbing leaks. For basement waterproofing, regular inspections and maintenance of the waterproofing system, gutters, and downspouts, along with sealing cracks and installing a dehumidifier can help keep your basement dry.
Financing Options Available




Contact Us Today for a FREE Estimate